We are just one month away from Chryslers in the Canyon IV!!
If you have not done so, please pre-register in the following thread:
http://www.amarilloareamopars.com/phpBB3/viewtopic.php?f=6&t=3320
If you are not on the forum, you can send in an e-mail.
To mark the occasion and to help bring more folks into what is sure to be a great time...Here is the latest flyer that reflects several upgrades in the last few weeks: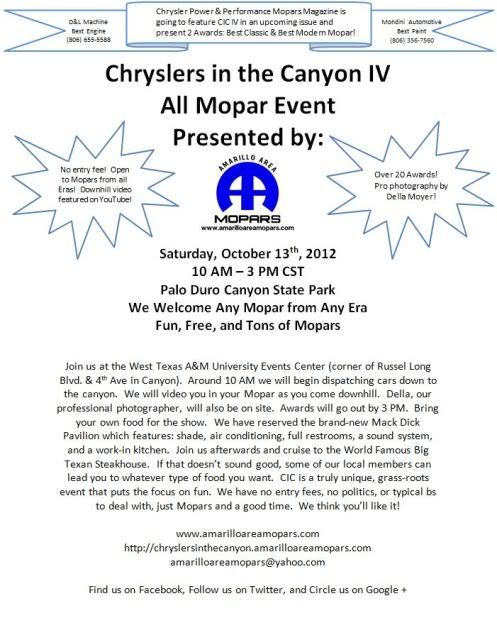 Don't forget you can pre-order your CIC IV Event Shirts here:
http://bubbastees.auctivacommerce.com/4th-Annual-Chryslers-in-the-Canyon-Event-Tee-P2760546.aspx
Again, please spread the word and remember to pre-register if you have not! We are closing in on a great time for all! More info to come shortly including the Official Awards List!