Hey Folks! If you are really wanting to get into the mood early, or simply want yet another way to promote Chryslers in the Canyon IV, this is your ticket!
Our CIC IV Shirts and Awards will both feature last year's AAM Pick Best of Show Winner Bob Kerbs and his 1969 Dodge Charger Daytona. Here is the artwork: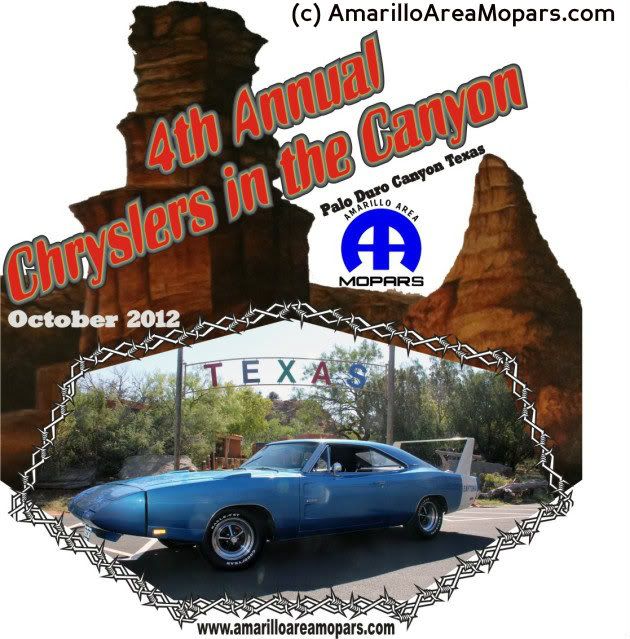 And here is a prototype shirt shown in gray:
*Please note that the shirts will have the AAM Logo on the front left chest and the artwork on the back...That is why this one is a prototype.
The shirts run $18 and are available in Small, M, L, XL, 2XL, and 3XL and offered in White, Gray, Light Blue, Safety Green, and Azale, which is basically Pink.
Check them out:
http://bubbastees.auctivacommerce.com/4 ... 60546.aspx
If you order online Wayne usually has them shipped very quickly. You also do not have to have PayPal...There is an option at checkout to order with a regular charge card.
You can order early, or as in the past have Wayne make your shirt on site in the canyon. Either way you'll be getting a nice, custom shirt that will look good and help promote Chryslers in the Canyon!