For everyone coming in for Chryslers in the Canyon V on Saturday, you can help us out by voting to give Destiny, a Mopar 10 Dodge Challenger R/T, a better chance to bring home the Mopar Top Eliminator title!
You can vote once every 24 hours at the following link:
http://a.pgtb.me/FfxH6P
Destiny is "Vehicle #5." Please cast your vote daily to help Destiny out...
Please feel free to share that link with your friends and encourage them to do the same...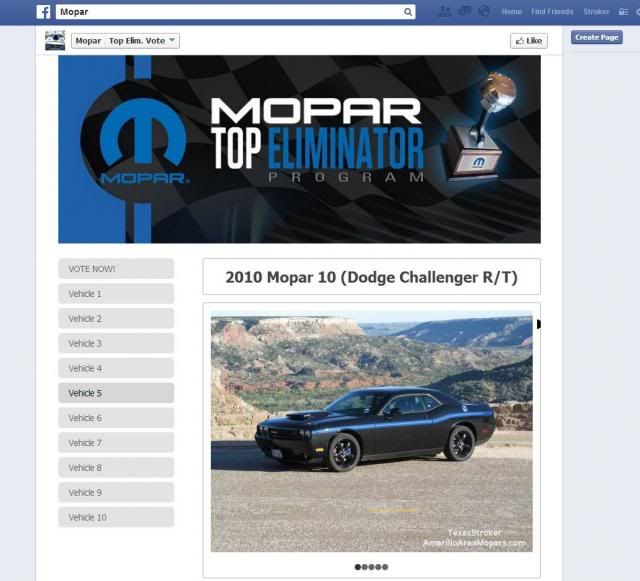 If you like that picture of the car Mopar selected for the collage, you might be interested in knowing that the picture you see was taken at last year's Chryslers in the Canyon IV. How's that for good timing? We weren't kidding when we said you could get some incredible shots of your Mopar.
If you aren't handy with a camera, we have Della, our pro photographer, on hand to help you see the best of your Mopar!